Quote of the Day:
I hope life isn't a big joke, because I don't get it.
--Jack Handey
Song of the Day:
Don't Stop Believin'
--Journey
Friday Express:
Last night when I went to bed, I was thinking of getting up early and working out before work. Not to be... I just couldn't get motivated this morning, and as a result I was resigned to doing cardio and some weights at noon. Areobics classes are scheduled at noon on Mondays, Wednesday, and Fridays - the days I happen to work, however on Friday's the instructor is not so great, so I often opt out of Friday's Fitness Class. What a pleasant surprise I got when I found out Carolyn, the morning instructor, was teaching the noon Friday Express Class. Although there were only two of us taking the class it was still better than what the friday class is normally like. You see, to save money, Nubody's is getting Trainer's to teach a few areobics classes. This is ok, if they know what they are doing, however advanced 'steppers' don't want to be taking a class where the instructor has to keep breaking to read over the lesson. So needles to say I was quite pleased with the class as Carolyn gives a 'kick-ass' class. Not surprising as she was always full of pep and vigor back in high school.
Week-End Wind-Down:
I'm glad today is Friday and I don't have to face the possibility of yet another distressing phone call from the BHC, or wonder if my visa acceptance/denial has come in the mail. It will feel good to wake up tomorrow and not have the stress of it all hanging over my head. I tried to explain this tonight on the phone with Andy. He is so anxious to hear news and he is asking me all the time if I have heard anything. I tell him that it is likely too soon, however I can't blame him. Today though, I told him that just for once, I didn't want this to be the focus of our conversation. Its like this... if news had come today and it was bad, I would have spent the weekend feeling low, if the news was good, well there is nothing we could do about it until Monday anyway. So... for just once I want to try and forget about it. (Like that's really gonna happen I know, but I think most would understand where I'm coming from.)
The Kids
:
Andy has his kids this weekend and I'm content in the knowledge that he is happy to be with them. I know that they always have a good time with their dad and that they look forward to these visits as much as he does. Tomorrow he is suprising them with a trip to Lincoln to see 'Elf'!. I'm glad he is taking my advice, I'm sure they will all love it. Ironically he told me tonight that they were asking him if they could download Elf! I think they are in for a nice treat tomorrow. Its so much better to actually see a movie in theatre, rather than pirate it off the internet. I only wish that I could be there with them. I think that this is getting to all of us. Here he is over there in England with three children whom I haven't even met. Each time they visit Andy they ask when I will be coming, so it is obviously getting to them as well. Here I am, a very serious part of their father's life, and have been for almost two years, and they still don't know me. Hopefully it will all work out when I do get there, and despite a few ups and downs, life will begin to settle down for all included (even the dragon, if she can let go of her bitterness).
Back to the Movies
Stacy and I have plans this weekend to take in a double feature at the movies. We did this one Friday night and had a lot of fun. I think this weekend we will see Love Actually and In The Cut. It depends on how busy Love Actually is, as its only just opening, but I CAN'T wait... it looks terrific. Master and Commander is on my list of 'Must-See's', however we have to save some for later on, lol. I truly am looking forward to seeing Love Actually,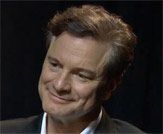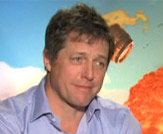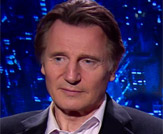 it has a fantastic cast, and it's about love at Christams time - a real feel good film. Ack! I can't believe I just said that...but still, I bet its gonna be great.